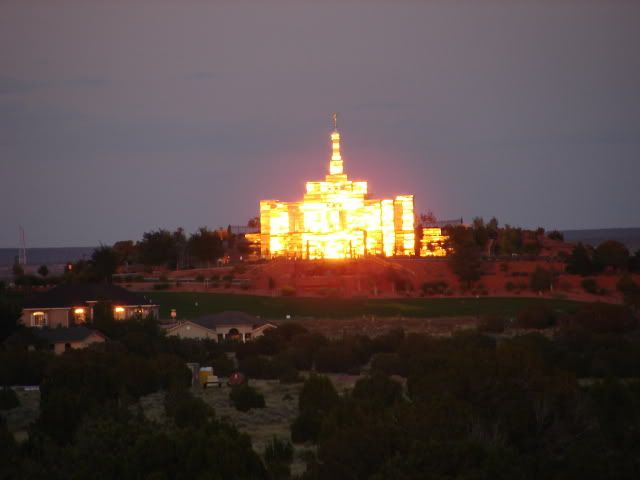 What a weekend we had. A weekend of bad news. First from my hubs and then from a friend. And though my mind reeled around, trying to think of possible solutions... What could I do? How could I help fix things?... I ultimately came back to the same conclusion that I always come to during times of trial, which is that I have very little control over what happens in my temporal life.

And that's when I remember and take great comfort in knowing that I do however have all control over what happens in my spiritual life. Nothing (aside from my own hardheartedness and stupidity) can stop me from growing spiritually and enjoying the presence of my Father in Heaven and Savior Jesus Christ in my life. Nothing.

So I spent a good part of the weekend trying to stay close to the Spirit (fasting, praying, attending the Lord's house). I allowed the Lord to manifest His power unto me and I found comfort, hope and joy in the knowledge that He lives, that His work will go forth and that He is always there for those who come unto Him.

What a comforting feeling indeed.