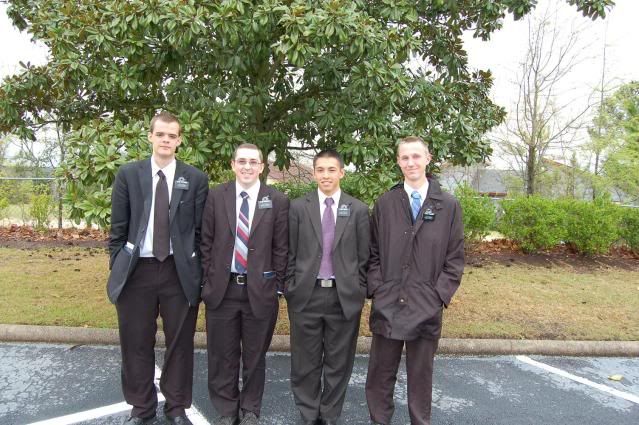 As I've mentioned before, Monday is email day from our dear Mr. Landon. Have I told you that I love email day? Well, I do. And I love this experience that Landon shared with us yesterday. So much so that I want to share it with you.

So without further ado I give you an excerpt from our~

LETTERS FROM LANDON

...another day this week we came in an hour early and i felt like we should go walk around the local area. we went, knocked on a couple doors, nothing happened. we were walking through the parking lot to go in for the night when a man called after us. we walked up to him to see he had tears just streaming down his face. he said he needed us to say a prayer with him. he was really angry at someone and was contemplating going to their house and killing them. we got down on the ground of that parking lot and prayed with him, after that we talked to him for a while to calm him down. we felt prompted to give him a Book of Mormon and gave him a chapter to read. he said he would go home and read it right then and go to sleep afterward. a few days later we saw him again, he told us "i've been reading that book you gave me, i read a lot of it. It helped me out so much. I'm not angry at that man anymore. and usually by this time I start drinking, but right now i'm just sticking with tea" It was a miracle to say the least. Dad, I know this work is true and that is why all these struggles are worth it. They are totally worth it. I just wish there was more i could do, just like Alma says "oh, that I were an angel".

Have I told you that I love that kid?
Well, I do.