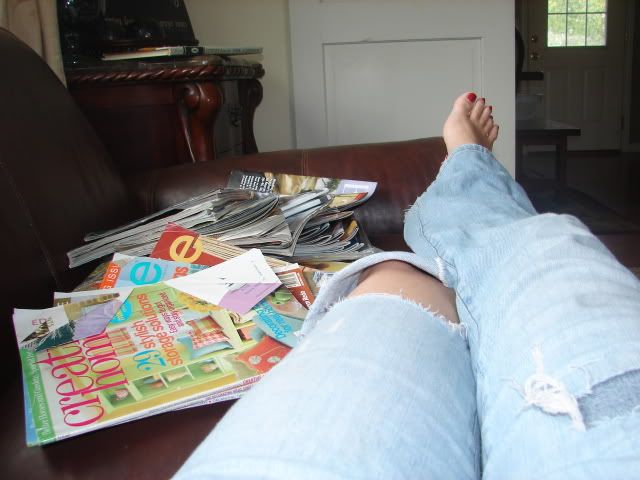 For reasons I do not wish to discuss, I have had need to be very nice to myself as of late. No really. Niceness to myself has been imperative to my survival. It's true. And therefore I have spent most days in ratty jeans and or pajamas--because though being nice to oneself for some might involve stiletto heels and a french manicure, for me it means ratty clothes, a messy ponytail and absolutely no makeup-- and while hanging about in my tattered state, I have found that the art of thumbing through old magazines has become very therapeutic for me.

Well not just thumbing through them exactly, but thumbing through them in order to rip out words, phrases and pictures that uplift and delight my senses. You see I have turned into Templeton from Charlotte's Web--scavenging ever scavenging for the perfect word. Of course after my role as Templeton is complete I then become Charlotte herself, spinning a web (or in this case a poster) of inspirational delight. And then alas it is Wilbur I emulate, dancing and flipping about under my web (or posters) of blissful affirmation.

That's right--I'm some terrific, radiant, humble pig and I'm gonna be just fine.

P.S.
If you're wondering what I plan to do with all of my webs (or posters) of blissful affirmation, I'm using them for a project I'm working on in my new creative/writing room. I can't wait to finish it so I can show y'all. It's sure to be fabulous. I think.