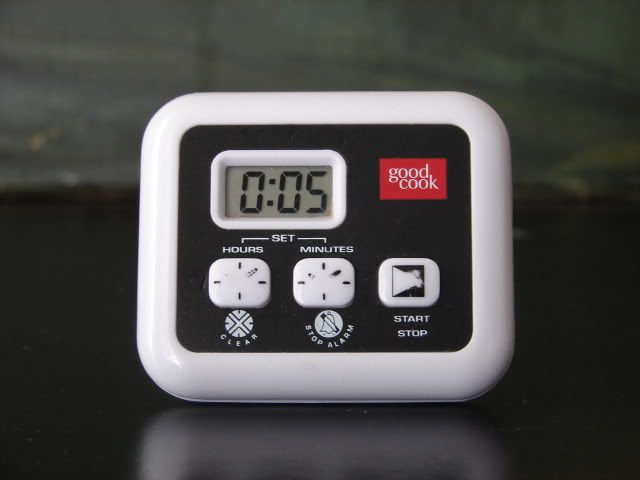 I've been quite the grown-up lately, keeping on top of things and being neat and tidy. I know, you're impressed. right?

Anyway this past weekend got away from me and so did yesterday for that matter. Hey life gets busy sometimes. And to make matters worse, the holidays are in the air. Holidays make creative (somewhat flighty) people drift off into a la-la magical land of, "I wonder what I can make today or Ooo, lets decorate and forget all else" state of being. Very anti-grownup I'm afraid.

Because of this I decided today was a day to resort back to "timer cleaning" (you know when I set the timer for 5-15 minutes per room (whichever I feel I can commit to) and clean my little heart out).

Problem is when you're a person who needs a timer for cleaning...

You never know where you put the dang thing the last time you used it.

it's sad really.

Hmm...

I wonder what I can make today?