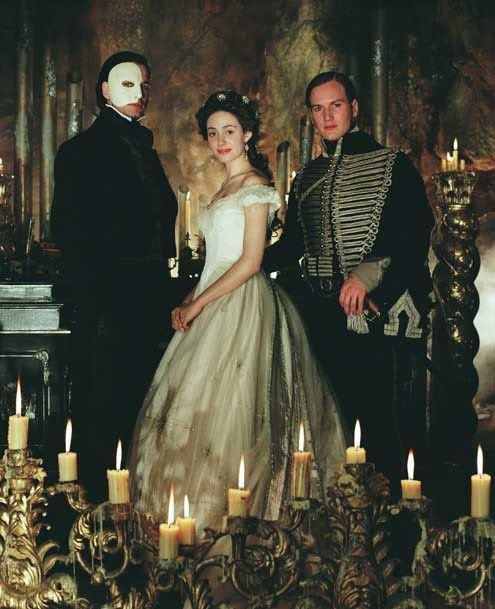 I've been away from blogging for what feels like forever. I've missed it, but I've just been too busy to do anything about it.

Until...

This morning.

This morning I allowed myself a little downtime. It started with a need to hear Phantom of the Opera music. I love that music (I really need to buy the CD--and no I don't own an MP3 player because I've always had children at home who call, "Mom" every five seconds and one cannot be plugged into such a device and still hear themselves being beckoned every five seconds. So don't be making fun of me for it okay. alright.) so I clicked on some Youtube whilst making school lunches for the kiddos.

Someday I must do an entire post dedicated to the music of the Phantom. I love stories such as that and I love how brilliantly the music captures the emotion of the story. And furthermore I love talented people who bring such brilliance to life for my enjoyment. Thank you talented people. Thank you.

And speaking of great stories that evoke great emotion...
There has been great weeping, and wailing and nashing of teeth at the Blissful house over a certain book entitled "MOCKINGJAY" (I'm sure some of you have heard of it--the third in the Hunger Games series-- you know) Anyway I haven't read it by my dear daughters have and oh my... that's all I can say... oh my. Such drama. Such confusion. Such heartbreak and sorrow. Thank you talented writer person. Thank you (I mean that sincerely. I love books that can do that).

Anyway...
So I'm watching Phantom music this morning, which leads to watching Beyonce sing Phantom music, which leads to watching Beyonce and Josh Groban sing together, which leads to watching Josh Gorban and Celine sing together, which leads to watching Josh sing (because I had forgotten how much I love Josh) which leads to tears, of the crocodile variety, streaming down my face when I listen to Josh sing "To Where You Are" because it reminds me of my Dad.

Whew... you just gotta love music.

And again I say, Thank you talented people. Thank you.

Now I must go find my long lost Josh Groban CD (did I mention that I love him--and that I don't own an MP3 player) because downtime is over and I very much desire for him to serenade me while I work. Sing to me Josh. Sing. to. me.