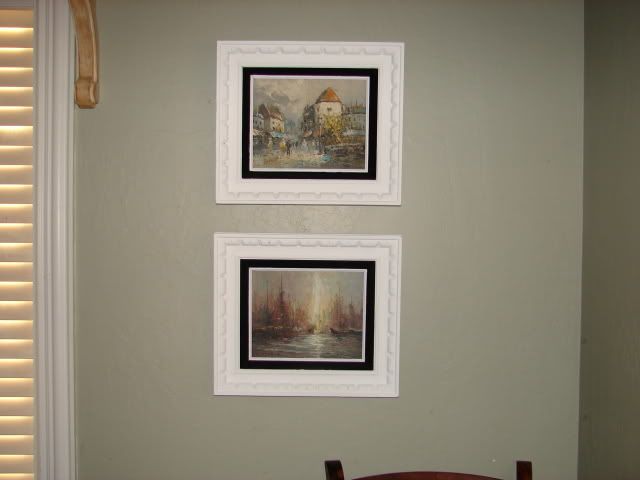 Some time ago, I picked up these paintings at a yard sale for a dollar. Yes yard sales pretty much rule the world. Of course the frames were in all of their seventies glory when I bought them, but nothing a little paint couldn't fix.

At first I painted them with more of an antique type paint finish and I have to say it didn't do it for me. Every time I'd walk past them I'd think, "Nop, that's not doing it for me. They need to be white."

So yesterday I finally pulled them off the wall and slapped some white paint on them, which lead to me taking care of some other neglected yard sale finds.
So happy.

My sis-in-law and I were talking the other day and she asked, "if you could think back to a time when you were the happiest. When would that be?" (or something like that). And besides the obvious--marriage, kids--I wasn't quite sure.

But yesterday I was reminded that I'm the happiest...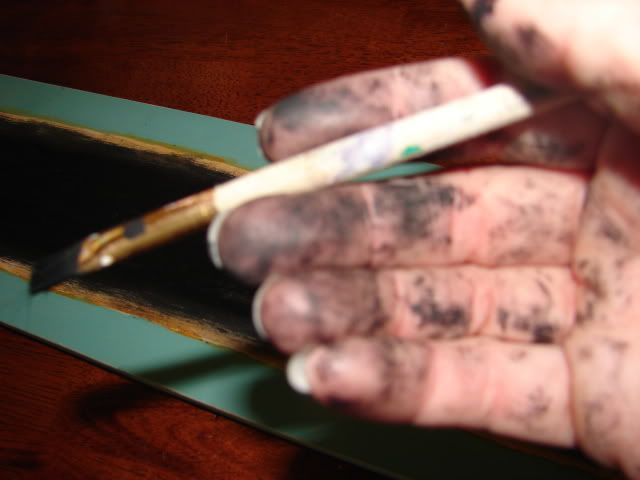 ...when there's a project on my mind and paint on my hands.

Now that's bliss baby. Solid Bliss.