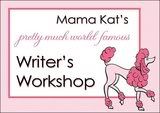 TODAY'S PROMPT:
Welcome to the most shocking rose ceremony in writing prompt history. Please award roses to the ten people (or items) in your life that you'd like to continue pursuing a relationship with.



As with all rose ceremonies, it is hard to have to narrow this list down to only 10. There are so many other people and things that I could add to this list if I had more roses (or if 5000 word blog post weren't universally frowned upon) but as it is I will only pick these few today.

Now some of you have heard me speak in the past about how I was torn between two loves, the great Paula Deen and Mr. hotty body Hugh Jackman. I want to eat like Paula and look like Hugh (well a more girly Hugh that is, in other words I want a hotty body too). But I now know that I can't have both, I must choose and after careful consideration I give my first rose to...


Hugh. I'm sorry Paula but I started the p90x workout this week and EVERYTHING that you eat is a no-no. Can't have any of it. So I must let you go, but I promise to visit during all major holidays.
And speaking of p90x,(I promise to post about it later) even though your workouts are killing me and I can't walk today, I have to say that I think I love you. So please accept my second rose. You've made me stop and think about what I eat which is already making me feel better and because of you I'm back to PLANNING nutritious meals for my family. You're fabulous, don't ever change.


And again speaking of p90x, my husband is participating in it with me which makes it SO MUCH EASIER. So my third rose goes to him, my hubs, thanks for being the greatest support a gal could ask for. Love you.
When considering who I would award these roses to, I of course thought of the many bloggers out there that I love. I could have done a complete ceremony on blog love alone, but today I decided on just two even though there are many, many more who deserve a rose as well.


I give my fourth rose to my good friend Mary over at
Shaking the Tree
. Mary is a make-up artist and I love the fabulous stories and tips she shares on her blog. Like how to do the perfect back-comb. Bump-its be gone, I can back-comb now and it's all thanks to Mary.


And look, when she came to visit over the holidays she even gave me my own special back-combing tool extraordinaire. Love it and love her.
My fifth rose goes to a blogger named Tara over at
Eye Feathers
. She is a writer and an editor and with post titles like...
Finding the Right Beat
Plot Twists and Foreshadowing
Scene Breaks and Transitions
Marketing for Writers and
Deadlines for Writers
she inspires me to DO MORE WRITING and heaven knows I need that.

.
Now if I have one vice it is reality TV. Love the drama of reality, but I'm afraid I am going to have to let that go and instead give my sixth rose to...

Reading. I am going to forsake my love for the crazy reality people and turn toward books. I love to read but I don't make enough time for it and I need to because, not only is it enjoyable, but it helps my writing skills too.
And speaking of writing, my seventh rose goes to the writer's conference I'll be attending next month (I'll post more about that later). I love writing conferences. I love them for what they teach me and I love them for bringing a spark of passion to my life. Being excited about something is the spice people, and I'm SO excited.


And about spice, passion and excitement, I think I am going to have to let go of my love affair with the Valley of the Sun and embrace my new home.


So my eighth rose goes to this small town home of mine. I'm going to try harder to find the spice, passion and excitement here. I can do it right? Of course I can (good grief it's been three years... if not now then when).
Okay so I lied. I can't let go of my Valley home. So please Valley of the Sun, accept my ninth rose. I will always love you. ALWAYS. But please know that you must now be the "other" place in my life. Because it appears that I must forever remain married to this small town life.
.
And of course my tenth rose must go to (drum roll please) ALL OF YOU. I so appreciate you coming here to read and share in all of my yackity smackityin'. Thanks I couldn't (and probably wouldn't) do this without you.