WRITERS WORKSHOP PROMPT: What will you be doing now that the kids are back in school?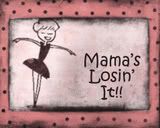 "Guys, I'm eating junk and watching rubbish! You better come out and stop me!" ~Kevin, Home Alone.

We got cable TV at our house during my impressionable pre-teen years and I loved it. So many channels, so many movies, so many scrumptiously edgy music television stars. Yes I did want my MTV. But I also wanted what I shouldn't. I wanted to slide the lever on the control box up to the forbidden channels. I knew they contained rubbish unbecoming to a young mind and I so wanted to sneak a (itty, bitty) peak. And this curiosity wasn't limited to the television set, I wanted to read "chapter nine" books too (my sister and I called them this because it was always around the ninth chapter that things got steamy) the shame of it all.

But now that I'm older and far more particular about what I want floating around in my mind (I really do try to seek after good things) I have tried to abandon unbecoming stories on television and in books alike. I don't want to hear or read bad language and I'm not interested in seeing or reading the explicit details of one's (or two's) personal business, no more chapter nine books for me. So I'm a little ashamed to admit that while my kids have been away at school I have been reading smut (and eating junk too. I got LOTS of chocolate for my birthday).

I told you in my last post about the book that I can't recommend, in good conscience, but that I couldn't put down either. This book is full of explicit language (really bad), explicit "love" scenes (bad, bad) and horrible--fist clenching, teeth grinding, MADDENING-- infidelity (I just wanted to jump in there and strangle someone) and you my dear friends still, even after my careful warning, can't wait to hear the name of it...for shame.

So I, against my better judgement, will tell you...


It is called Happiness Sold Separately by Lolly Winston and I DO NOT RECOMMEND IT (but tomorrow I will tell you why I didn't put it down even though I should have, why I loved it, and how it has helped to make my marriage better than ever... all without giving away anything from the book of course).