WRITER'S WORKSHOP: What are you afraid of...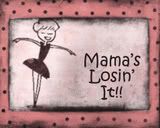 "I can't believe I'm here with you." It was about the third time he had said it in ten minutes time. Although I loved this boy for loving me so, I'm afraid I didn't love him like that. But still it was flattering to hear him carry on about me that way.

Summer school had brought us together (I wasn't a bad kid, a release time seminary class had shorted my credits) and because I did love Mike, as a friend, I accepted his offer to drive me home, with the bonus of a quick game of pool with some friends.

It was a fun afternoon but soon the words "I can't believe I'm here with you." Flooded my mind as I found myself riding in a car with Mike and his darling little pot-head friends. Riding in a car with his darling little pot-head friends who were engaged in the act of filling their darling little heads with pot I might add.

Visions of being arrested and having to explain to my parents just when and why I had crossed over to the dark side of drug use plagued my thoughts until I was dropped safely on my doorstep without further incident, ending my short lived drug habit once and for all.

I am fortunate to say that I was never tempted by drug use because I hate normal medicine let alone something illegal and mysterious. So I honestly don't know what it's like to feel stoned. But from what I've witnessed from others, it seems at times to cause a pretty laid back, carefree view of life.

Part of this assumption comes from the experience of watching a group of semi-nude hippies dance in a fountain at a museum or visitors center of some sort (I can't remember the details) while traveling back east with my family when I was young. If dancing in the fountain of a public landmark with your clothes hanging off isn't carefree, well then I just don't know what is.

And I have to admit that there is a part of me that longs for that kind of spontaneous, albeit ridiculous, behavior (minus the lack of clothing). I want to be a shoulder shrugging, "it's all good" saying kind of girl (not in all things mind you, just those that hold me back). Because the thing that I'm most afraid of is being too afraid. Too afraid to go after my dreams, too afraid to be authentically me, and too afraid to live MY life. MY LIFE. Mine, no one else's, just mine.

So I've decided to try to adopt this carefree, laid back way of thinking. If I bare too much of myself in writing I won't care… It's all-good. Make a fool of myself in some way, don't care… It's all-good. And for heaven sakes I am going to stop worrying about EVERYONE else's feelings in EVERYTHING I do because… IT'S ALL GOOD (no I have not become callous or jaded, but sometimes I think I should because I am waaay too extreme when it comes to worrying about offending other people. COO- KOO).

So if you happen to see me dancing in a fountain (with clothes securely fastened) don't be alarmed, and know that I'm not crazy… I'M JUST HIGH (but only on life, and hold the munchies please)

.…if you see me dancing in a fountain semi-nude, please call for help.