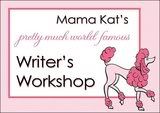 WRITER'S WORKSHOP PROMPT:
What was your medicine? Write about a time you remember being ill.





It all began on Mother's Day a short time ago. We sat visiting at my mother-in-law's house when I picked up her Nutritional Healing book and while thumbing through it came across the cleansing juice fast. Hmm, that sounds interesting--I thought. And right then and there I decided to give it a try the very next day.

For this fast I had to eat nothing but raw fruits and vegetables for two days then nothing but juice, herb tea, and water on the third day followed by two more days of raw fruits and vegetables after that. The fast was surprisingly easy. By the time I reached the juice day I wasn't hungry at all and never felt the least bit deprived. It was a piece of cake (well, not cake) easy peasy and I even lost 10 pounds. Wow, this is so worth it--I told myself.

UNTIL...

The cleansing portion of my fruit and vegetable party caught up with me and OH MY GOSH I WAS SO SICK. So sick I felt like curling up in a ball and dying.
This is so not worth it--I decided--so, so not worth it.

The only medicine for this ailment was time, patience in my suffering and oh yeah, those 10 pounds I lost. That was kind of fun, but still so not worth it.

Seriously.