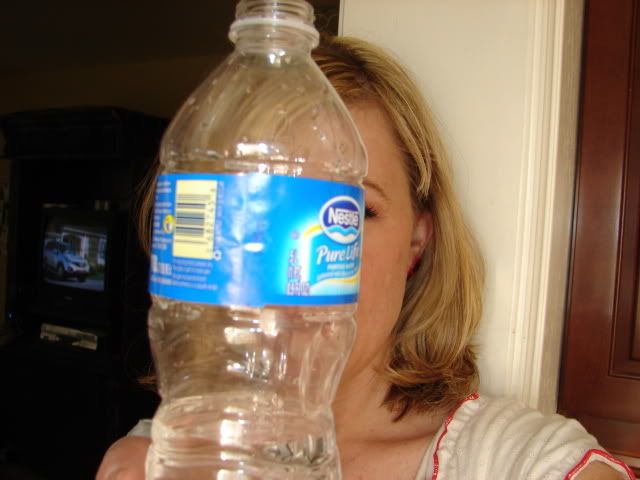 My husband thinks I'm too good for this world (my husband is too good to be true) because of this he doesn't like it when I get sick. No not one bit. And dang I've been sick lately. My allergies have been a SERIOUS pain in and of themselves, but on top of that my kidney is killing me. It really, really hurts right now.

Thinking that perhaps my kidney infection hadn't fully cleared up, I went to the Dr. today and he informed me that my infection was gone, but that I was very dehydrated. Apparently something about the altitude and or climate up here causes people to not realize that they're thirsty. Crazy. And because of my dehydration I am now the proud owner of dun, dun, dun...

KIDNEY STONES.

Yikes. I've never had kidney stones. I don't want them now. And judging by how bad I already feel, I'm thinking this can't be good. But at least I'm not chronic or terminal, which makes my hubby very happy.

Guess I'm not as good as he thinks.