WRITERS WORKSHOP PROMPT:
Write about a time when you were wrongly wronged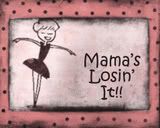 I sat across from him in English class where we became friends. He portrayed himself as quite the Casanova, bragging of his many escapades with the ladies, and I naively laughed. "Whatever." I thought.

I was not one of those girls who longed to be the latest conquest of a self proclaimed Player. I was good, I wanted to do right… but unfortunately, I was also an idiot. So utterly, disgustingly naïve was I that I asked this boy to a dance, becoming his "forever" girl thereafter (for a few months anyway). And surprise (and very lucky for me) he turned out to be quite the gentleman, one of the nicest boys I ever dated.


That is until Prom night rolled around and, feeling pressure from his older brother the real life Player, he took me to a hotel to "watch movies" and I so STUPIDLY followed because "I like watching movies" DUH…
This is where the story could take a turn for the worse (I'm sure my mom is sitting on the edge of her seat) only it didn't because my gentleman beau really was a gentleman, never trying anything for real. But, feeling pressure from his older brother the real life Player who was in the next room, um… playing, he decided to put on a show of sorts. Only he didn't tell me we were putting on a show and I, being the naïve idiot that I was, never got what was really going on.

I never put two and two together when he started to jump on the bed and make noise so that his brother would "think we were having fun".

"Watching movies and jumping on the beds, yes this is fun." I thought.

ARE YOU DAFT WOMAN?!!
Thus my reputation was wrongly wronged when I was portrayed (to the real life Player brother and who knows who else) as a girl who liked to go to hotels to "have fun".

Alrighty then. I guess I really did have "stupid" written across my forehead.