WRITERS WORKSHOP PROMPT:

Moxie is defined as the ability to face difficulty with spirit and courage; bold energy. Describe a time when you showed moxie.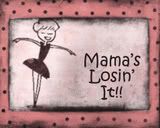 Don't let these innocent faces fool you.



We were hardened criminals, my college roommates and I.

We were bad to the bone

with rap sheets a mile long.
.
Okay so maybe they were only one page long, but we did get hauled to the police station late one night, in a police car, with a very disappointed police officer (he actually said that he was very disappointed in us) where there were papers filled out, court dates set, and talks of a hefty fine or time in the slammer (maybe time in the slammer wasn't really mentioned, but it was scary just the same).

We felt like idiots (we were idiots) and longed for a way out of the mess we had created for ourselves. Then, as if he had read our minds, the officer casually mentioned (and I paraphrase to protect the innocent) "We're looking for a dreaded criminal who did an unspeakable act. Do you girls know anything about it?"

"No we don't." We answered.

"I'd do anything to find that guy." The officer went on to say, "If you girls can find anything out about him I'll dismiss your case."

DISMISS OUR CASE! Say no more we were on the job… but where to start? We didn't know how to find a dreaded criminal in a sea full of college students (are we not all worthy of suspicion at that age?). So we channeled our inner FOXIE MOXINESS and hunted him down with gusto. Actually we just sat around talking with our friends one day and the information fell into our laps. FELL INTO OUR LAPS! We did cartwheels all the way to the officer's home (yes we bugged him at his home) and joyfully sacrificed the dreaded criminal (who really wasn't all that dreadful) to save our own little fannies.

We faced our difficulty with spirit and courage and used bold energy to RAT SOMEONE OUT.
Now that's MOXIE baby.