WRITERS WORKSHOP PROMPT:
Transcribe an entertaining conversation you recently had with someone.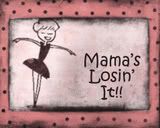 Conversations with Jamie
Taken from the car ride home from school transcripts


Jamie: I'm not just gonna let some guy tell me that I should marry him. No way. I'll pick who I'm going to marry. Because if some guy thinks I'm going to marry him when he's lazy and sits on the couch watching TV all day while there's work to be done he can forget it. I don't need a lazy man in my life. I need a hard working man and that's what I'm gonna get.
Me: You go girl.