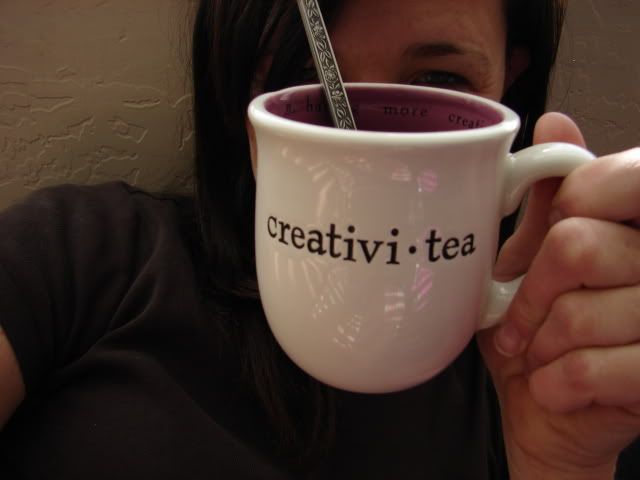 (this is an old picture. note my dark hair. and now the broken fragments of this fabulous mug
that I LOVED reside in a landfill somewhere far away. sadness)

Once upon a time when I lived in Idaho during the bitter, bitter winter months--my roommates and I would drink peppermint herbal tea by the gallon (remember those GINORMOUS insulated mugs from Maverick?) and we loved it. It was the perfect ritual to warm our bones and unwind after a long day of study (ha, did I say study...).

I was reminded of this favorite ritual of days gone by when I visited one of my favorite sites, Best Life by Design: HeatherMadder.com, this morning and watched THIS MESSAGE.

Something came alive in me when I read Heather's words, "Because if you are not going to allow the things in your life that you love who else will?"

"HELLO..." I said to myself,

then made a cup of peppermint tea.

Fabulous.

p.s. you need to watch THIS MESSAGE from Heather too. So good.