I stayed up late watching "In the Bedroom with Dr Laura Ber-something or other" last night on the OWN network (Oprah's new gig). Why? Because it sucked me in when I had finished watching "Searching for..." (a show about finding lost loved ones. I'm a sucker for that stuff) and I couldn't stop watching it even though it's a show about a couple's dysfunctional love life in the bedroom. Hence the name. Why I felt the need to stay up late watching a show about a couple's dysfunctional love life is beyond me. But I did it anyway.

But this post isn't about that exactly. What it's about is something that was said on that show about the bedroom in general. The couple said they felt depressed every time they came into their bedroom and Dr Laura said that made her sad when couples say that.

Then I thought--well I feel depressed every time I come into my bedroom too Dr. Laura.
Only my depression has nothing to do with my love life so I'm guessing she probably wouldn't care.

What I suffer from is a bad case of decor depression. It's a well known fact (because sometimes I'm a whiner baby) that I hate my bedroom. Hate it. It's a terrible layout so the furniture only fits in one way (and I happen to hate the one way it fits in) and it's dark, gloomy, depressing and sad. So what do you think of that Dr. Laura?

I need a bedroom makeover. But I'm not really sure what I want. Part of me likes the idea of a simple, minimalist room with not much going on and lots of empty floor space (of course my room's too small for lots of empty floor space but whatever).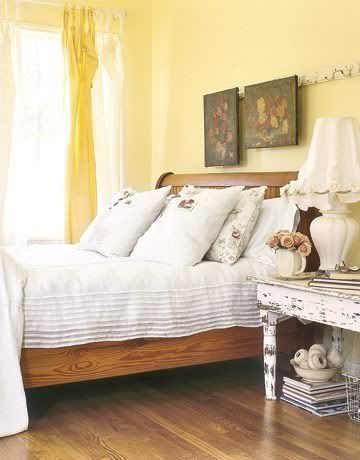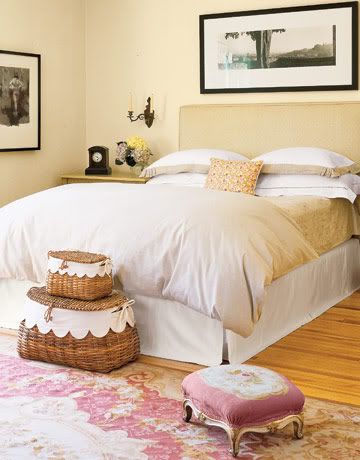 But a different part of me likes a room where my eyes can flit around like a happy little bird with several textures and colors to land on.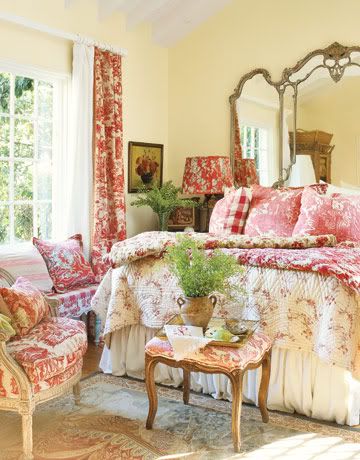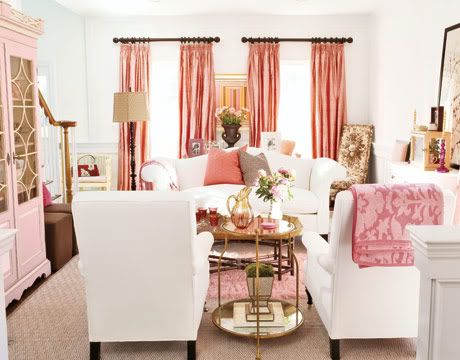 (I know this isn't a bedroom, but just look at all of those textures and colors. joy.)

So here I find myself, decor depressed and desperate (okay so maybe not desperate but still).

Maybe I should call out a favor from that storage unit guy I sleep with and put all but my mattress in storage, start with a clean pallet and see what I come up with.

And call me crazy, but that pink is really speaking to me. I wonder if that storage unit guy would still sleep with me in a pink bedroom. Hmm...