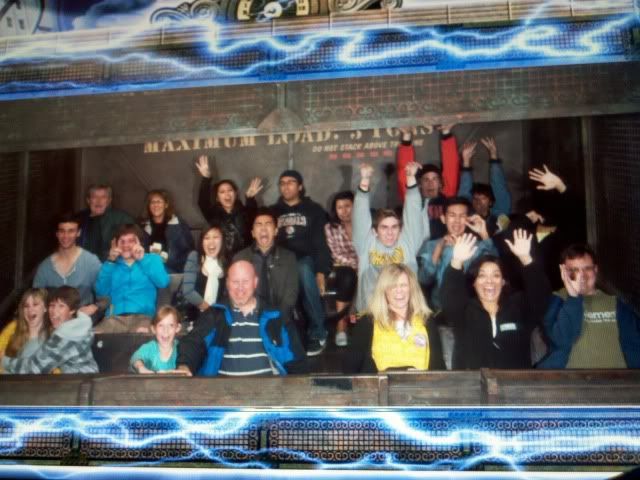 (You know I can't do a post without a picture so here we are on the Tower of Terror ride. It kind of represents the "Nor height, nor depth..." part listed below. I really, really hate heights. Have I ever told you that?)

Yesterday was a day filled with fasting, praying, searching, pondering, learning, growing... in other words it was a very good day.

I am grateful for a Father in Heaven who allows us to stumble, knowing that it is during these times of "uncertainty" and "trial" (though I hesitate to call it a trial because of the blessings that have come from it) that the greatest wisdom and understanding can be gained.

Some of my favorite scriptures from yesterday are found in Romans:

And we know that all things work together for good to them that love God, to them who are the called according to his purpose.
~8:28

If God be for us, who can be against us?
~8:31

He that spared not his own Son, but delivered him up for us all, how shall he not with him also freely give us all things?
~8:32

Who shall separate us from the love of Christ? shall tribulation, or distress, or persecution, or famine, or nakedness, or peril, or sword?
Nay, in all these things we are more than conquerors through him that loved us.
For I am persuaded, that neither death, nor life, nor angels, nor principalities, nor powers, nor things present, nor things to come,
Nor height, nor depth, nor any other creature, shall be able to separate us from the love of God, which is in Christ Jesus our Lord.
~8:35, 37-39

Yep, yesterday was a great day all right and good news, tomorrow will be too because God lives and no power, nor things present, nor things to come will ever change that. And if God is for me who can be against me? Seriously, who?