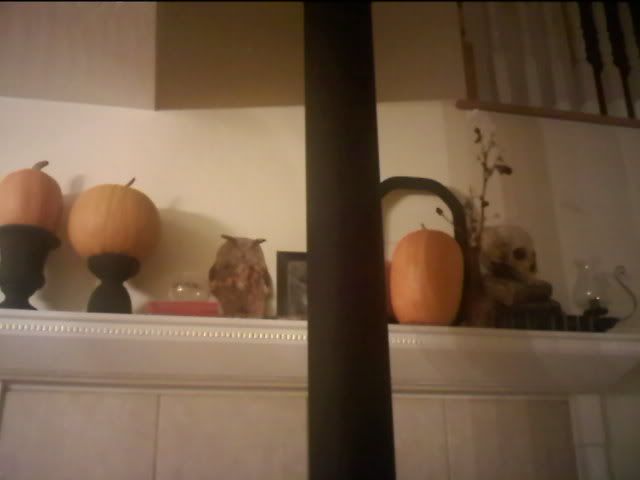 I would tell you how disappointed I am in this picture of my mantle--1) because I had to take it with my phone, 2) because the lighting is so bad and 3) because the ginormous pipe shooting up through the middle of it is simply not pleasing to the eye--I would tell you all of this and more if this post was meant to be about my mantle...
...but it's not.

This post is about a super awesome friend who read my blog this morning and upon reading that I needed pumpkins for my mantle SHOWED UP AT MY DOOR WITH AN ARMFUL OF THEM IN TOW. For me. And then proceeded to allow me to talk her ear off about the fate of my world as I know it. Not the world in general. Just my world.

In short, she made my day. So now when I feel like I should do something for someone else, but doubt myself and ask, "Hmm, I don't know, should I really do this?" I will answer myself a big old YES! Because I learned that the fate of the world (as I or others may know it) just doesn't seem to matter as much when you have plump happy pumpkins on your mantle.

Especially when they're grown and hand delivered by a thoughtful friend.