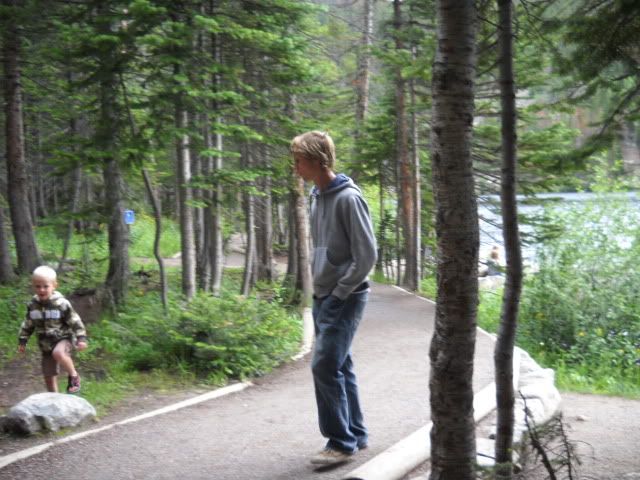 I mentioned in an earlier post that my favorite song when I was a little girl was, "When I Grow Up I Want to be a Mother." I loved it because it was true, I did want to be a mother. I couldn't wait to get my babies here. And so I didn't wait. Four months after Rick and I were married we were pregnant and on our way to making my dreams come true.

And it has been a dream. Everything I thought it would be and so much more. And when Landon, my first born, was ordained an Elder in church yesterday I thought I would float away from the great swelling in my chest. I am the mother of a man. A man who has lived his life in such a way that he now desires to spend the next two years of his life serving his Heavenly Father and Savior Jesus Christ.

My favorite song spoke of cookies, milk, yellow balloons, bedtime stories and singing pretty tunes, but it didn't mention the joy I would experience in watching my children grow into responsible, caring adults with personal convictions and testimonies of their own. Loving on my babies has been bliss, but as they grow it only gets better and better.

What a nice surprise.
.

P.S. Sorry to our family members who couldn't share in Landon's day yesterday, we thought he was going to be ordained next week.