WRITERS WORKSHOP PROMPT:
Describe the best/most creative punishment you have ever given your children or received yourself.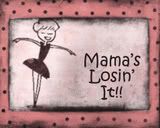 It was my senior year, or was it my junior? No matter, the important thing is that it was the year of the best punishment I ever received and I say this because it's about the only one I remember so it must have been good.
Howard Jones was coming to the state fair, on a school night, and I and a group of friends were going. Woo-hoo! That is until I was late to my A- hour class that morning for the umpteenth time and my dad, feeling very frustrated with my endless, shameless, lateness said, "If you can't get up for class on a normal day what makes you think you will be able to get up after being at a concert all night?" And so instead of Howard Jones I got to go to bed early. Good times.
Although I will admit that this punishment fit the crime, one of those natural consequence things, and I did remember it, I did not however LEARN ANYTHING FROM IT. No I did not. For I am still late to everything. EVERYTHING I tell you.
So we are left to wonder if in fact GOING to the Howard Jones concert instead of missing it would have been the thing to cure my lateness. Perhaps I would have been so grateful to my parents for letting me go that I would have jumped up early everyday thereafter, beginning a new habit of punctuality that would have carried over to this very day.
But sadly, I DID miss Howard Jones and now we will never know just what I could have been.
No we won't.