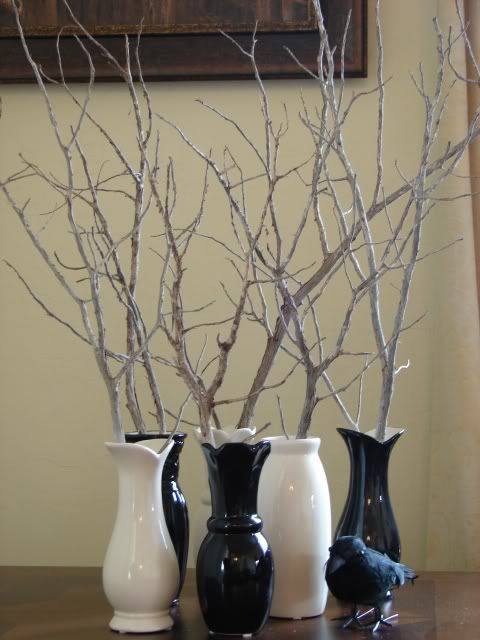 Yesterday I woke up to October. Well actually I'd awaken to October a couple of days before that as well, but because I had other things on my mind those other days... Yesterday I woke up to October.

And I said to myself, "Self, it's October! We should decorate for Halloween!" To which myself replied, "Well, do you think we should clean then decorate or decorate then clean?"

Hmm, what a quandary. Clean, decorate? Decorate, clean?

Logic would say, make your house all spiffy lovely then decorate. It's the right thing to do.

But I don't like logic, especially in matters of creativity. Logic stifles creativity. Logic is a killjoy. So I argue with logic and say, but if I decorate first then I'll get all jazzed, pumped up and excited and I'll clean up speedy quick so as to be able to show off the splendor of my creation. And all will be well in my world Mr. Logic. All will be well.

But it's not the right thing to do. Logic protests with a firm stance and stern glare.

And I sheepishly ponder the question again... Clean then decorate? Decorate then clean? Hmm...

So what would you do?





And what do you think I did?