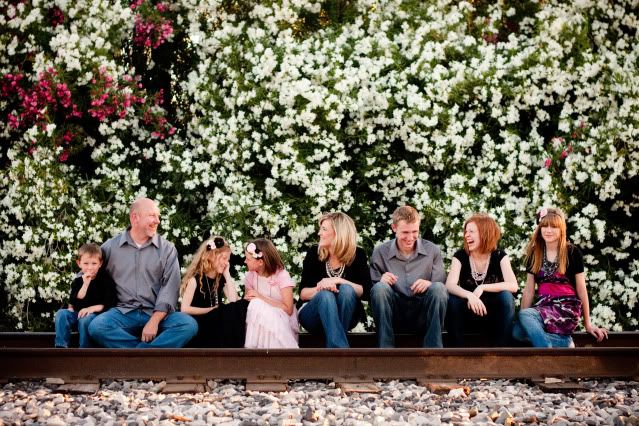 My family REALLY wants me to start blogging again. I like my family. I like to make my family happy. But do I still like blogging? Hmmm...

Once upon a time (in the fall of 2006 to be exact) I moved to a strange land. Okay so it's not that strange and not really much of a land, more of a town really, and a small town at that. I guess that was the problem. It was too small for my big city self. Not that I'm any kind of high roller with big city swag mind you, it's just that I tend to be a little more on the shy side (Marlee doesn't believe that I'm shy because I always had boyfriends and kissed "every boy in the world" according to her. I didn't really). Because of my shy ways I liked blending in, even disappearing into the sea of people that is the Valley of the Sun.

This move forced me to step out of my comfort zone. I had to be more outgoing and involved or DIE. Really. Because all joys of hobbies past were dead and gone (no good thrift stores, yard sales etc.) and my life threatened to snuff out right along with them if I didn't find new joys.

And thus this blog was born. It was a great place for me to speak my mind so I wouldn't lose my mind. But now my mind is more stable. My mind, and heart, have found a place here in this small place and I'm happy and busy and rarely find myself on the computer anymore. And now to make matters worse (for blogging that is) I just found out this morning that I am indeed going to be busier than ever for the next few weeks at least. Yikes.

But my family REALLY wants me to blog. And I REALLY like my family. So let's just say...

I'll try.